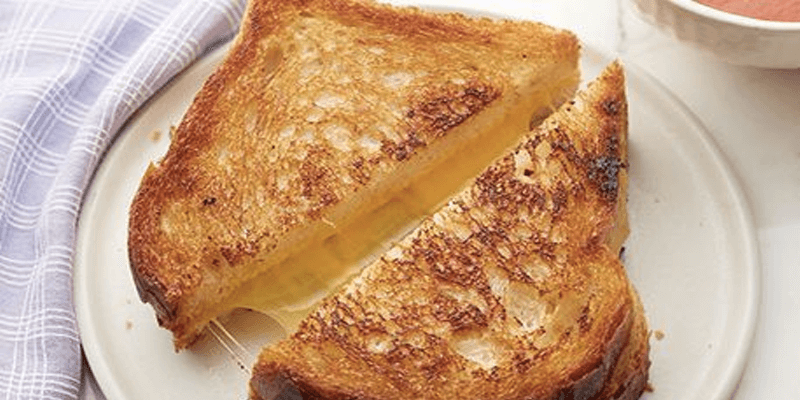 Energy toastتست انرژی
Ingredients
Ingredients for the toast:
6 number of toast bread
10 or 15 number of date
2 tablespoon, breakfast cream
1 teaspoon cinnamon Ground walnut
1 tablespoon of each one; coconut powder, sesame
Note: cut around of toast bread if it was thick
مواد لازم
نان تست 6 عدد
خرما ! رطب باشد بهتر 10 یا 15 عدد
خامه صبحانه 2 قاشق غذا خوری
دارچین 1 قاشق چای خوری
گردوی خرد شده پودر نارگیل و کنجد از هر کدام 1 قاشق غذا خوری
نکته: کنار نان تست اگر دیدی ضخیم دور تا دورش می­گیریم با کارد
Steps
Step 1
Energy toast
Recipe:
At first, soak the dates, and grind walnut.
Mix walnut, sesame and coconut powder together.
Prepare toast bread .put the materials on the bread.
Put it in sandwich maker for few minutes.
طرز تهیه
ابتدا خرما را در صورت نیاز با مقداری آب نرم می­کنیم گردوها را خرد می­کنیم و ریز ریز می­کنیم. گردو کنجد و نارگیل همه مواد را با هم مخلوط کرده نان تست را آماده کرده مواد را روی نان تست می­کنیم و آن را درون ساندویج ساز به مدت چند دقیقه قرار می­دهیم