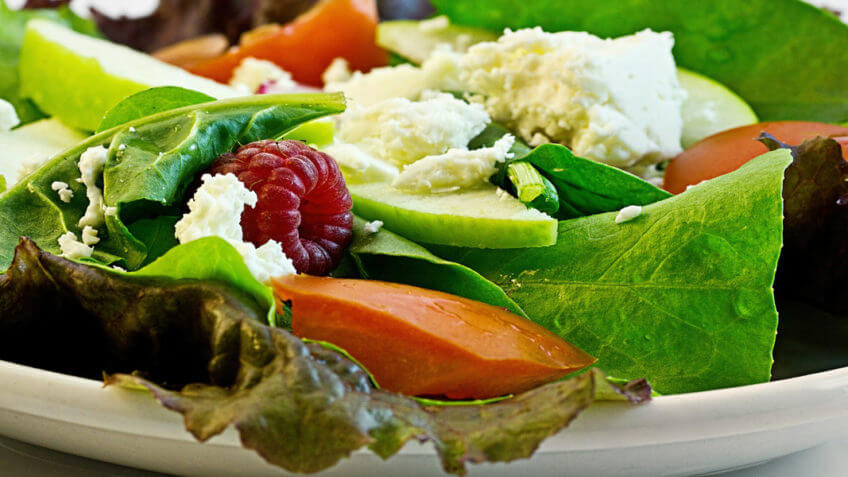 Kale and Feta Salad
Kale and Feta Salad
I've been making variations of this salad for years. I recently learned how to massage the kale and it makes a huge difference. I had a friend ask for my recipe and I realized I don't have one. This is my first attempt at writing a recipe, so please let me know how it works out! I like to change up the ingredients: sometimes a pear instead of an apple, cranberries instead of currants, Parmesan instead of feta, etc. Great as a side dish or by itself the next day for lunch!
Ingredients
1 bunch kale, large stems discarded, leaves finely chopped
1/2 teaspoon salt
1 tablespoon apple cider vinegar
1 apple, diced 1/3 cup feta cheese
1/4 cup currants
1/4 cup toasted pine nuts
Step 1
Massage kale with salt in a large mixing bowl for 2 minutes. Pour vinegar over the kale and toss to coat. Fold apple, feta cheese, currants, and pine nuts into the kale.
Step 2
When cycle finishes, turn dough out onto a lightly floured surface. Divide dough in half. Roll each half into a 12 inch circle, spread 1/4 cup softened butter over entire round. Cut each circle into 8 wedges. Roll wedges starting at wide end; roll gently but tightly. Place point side down on ungreased cookie sheet. Cover with clean kitchen towel and put in a warm place, let rise 1 hour. Meanwhile, preheat oven to 400 degrees F (200 degrees C).
Step 3
Bake in preheated oven for 10 to 15 minutes, until golden.