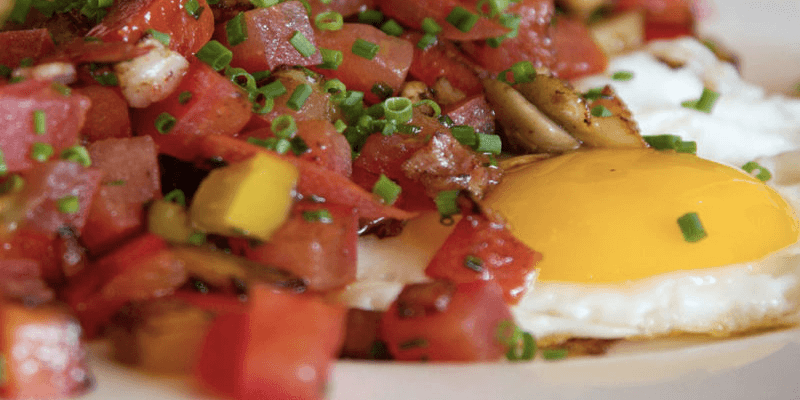 Sausage Egg Casserole
I've been making variations of this salad for years. I recently learned how to massage the kale and it makes a huge difference. I had a friend ask for my recipe and I realized I don't have one. This is my first attempt at writing a recipe, so please let me know how it works out! I like to change up the ingredients: sometimes a pear instead of an apple, cranberries instead of currants, Parmesan instead of feta, etc. Great as a side dish or by itself the next day for lunch!
3 eggs
1/2 cup milk
1/2 cup
water 3 tablespoons butter, melted
3/4 cup all-purpose flour
1/2 teaspoon salt
1 (8 ounce) package cream cheese, softened
1 1/4 cups sifted confectioners' sugar
1 tablespoon lemon juice
1 teaspoon lemon zest
1/2 teaspoon vanilla extract
1 cup heavy cream, whipped 4 cups sliced strawberries
Add Your Heading Text Here
Step 1 
Place the eggs, milk, water, melted butter, flour, and salt in the pitcher of a blender; blend until smooth. 
Step 2
Heat a lightly oiled griddle or non-stick skillet over medium heat. Pour or scoop the batter onto the griddle, using approximately 2 tablespoons for each crepe. Tip and rotate pan to spread batter as thinly as possible. Flip over when the batter is set and the edges are beginning to brown. Cook until the other side begins to brown. Stack finished crepes on a plate, cover with a damp towel and set aside.
 Step 3 
Blend the cream cheese, confectioners' sugar, lemon juice, lemon zest, and vanilla with an electric mixer until smooth. Gently fold in the whipped cream. 
Step 4
 To serve, fill each crepe with 1/4 cup sliced strawberries and 1/3 cup of the cream cheese filling, roll up and top with a small dollop of the cream cheese filling and more sliced strawberries.